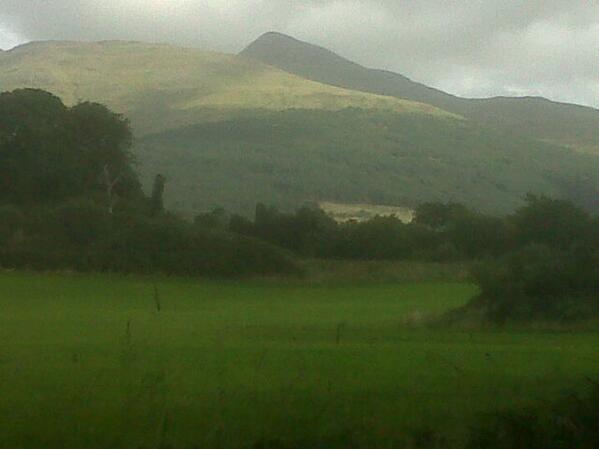 The countryside around Taynuilt
My very first post was
my review of Ballet West's "Nutcracker"
on 25 Feb 2013. I am something of a fan of
Ballet West
and I mentioned them again on 9 March 2013 after they had sent me a lovely programme (see
"More on Ballet West"
on 9 March 2013). One of the reasons I like Ballet West is that they give lessons to the public (see their
Outreach Classes Timetable
). I hope one day to take one of those classes since I visit Scotland whenever I get the chance.
Ballet West is based in
Taynuilt
which is about 12 miles from Oban. I stopped at Taynuilt this afternoon on the way to the Isle of Mull ferry and took these photos with my ancient BlackBerry.
The village is in a magnificent setting with mountains on one side and a sea loch on the other. I don't know whether Ballet West has ever thought of staging
La Sylphide
but they might because Taynuilt is Gurn and Effie territory.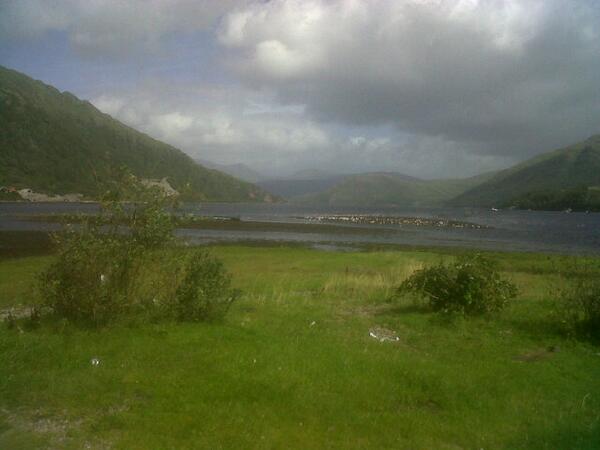 Loch Erive
Ballet and scenery are not Taynuilt's only delights. It has an excellent teashop called
The Robin's Nest
with the most delicious home made goodies. I can recommend their toasted haggis sandwich with whole grain mustard but their sponge cakes are out of this world. A great alternative to
cupcakes
, Cheryl, if you ever want to take a busman's holiday.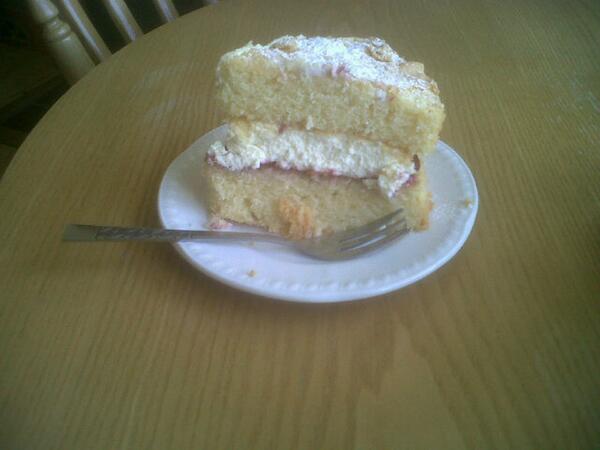 Robin's Nest Sponge Cake
So what news of Ballet West? Well their outreach classes are resuming in September and they are planning a new tour for the new year. No announcements have been made yet but they told me that they hope to take it to venues in England and Wales which would be brilliant. As I said in my review, I am sure that audiences in London would take them to their hearts.
The first dancers I ever met were students on their way to Barons Court. My old school was on the other side of the Cromwell Road. Members of the first eleven always tried to hit a cricket ball through the windows of their rehearsal studios with the promise of a beating for the beating responsible and a half holiday for everyone else if anyone actually succeeded. I couldn't help tweeting today that Taynuilt beats Barons Court as a place to learn and create ballet any day.